Yes, I am still around and shooting, I just haven't been posting a lot of photographs here.  A lot of them have been going onto my New Web Site as opposed to here, and to be honest I really haven't been shooting anything very interesting.
I did get some good shots of a Blue Heron at Couchville Lake late last year: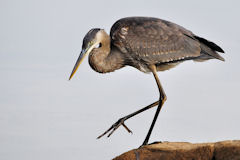 A Common Loon on Radnor Lake one morning: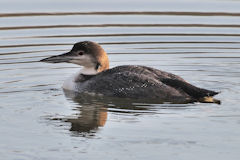 Some Snowy Owls and Spectacled Owls at the Nashville Zoo:
And some Ring-Billed Gulls at Centennial Park:
All of these and more are on This Page of my web site.
Spring is coming soon and things will start to pick up.  There are Hunter's Auto Expo and another Photo Safari at the Nashville Zoo in March,  Kars for Kids in April, and an Airshow and the Tennessee Renaissance Festival in May.  While this has been a remarkably mild winter in Tennessee I am still ready for spring.  As usual I'm tired of brown trees and gray skies and am ready for some green in the trees and blue in the skies!