The Fifth Annual Dragon Boat Race was held at the Riverfront Park in Nashville on August 20. It's a really interesting event with teams racing traditional Chinese dragon boats on the Cumberland River. A pre-race show is put on by the Chinese Arts Authority of Nashville.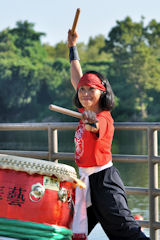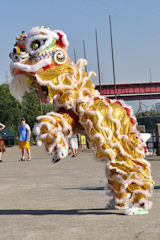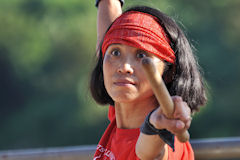 ---
Then four by four the teams raced up a prepared course along the river: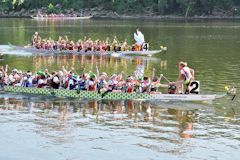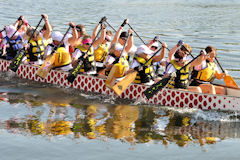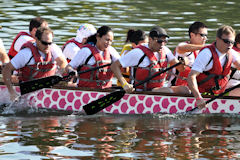 ---
A great event and a lot of fun to watch. I just wish they would hold it a little bit later in the year when it isn't quite so hot outside.
There are other photos taken at this event on This Page of my web site.